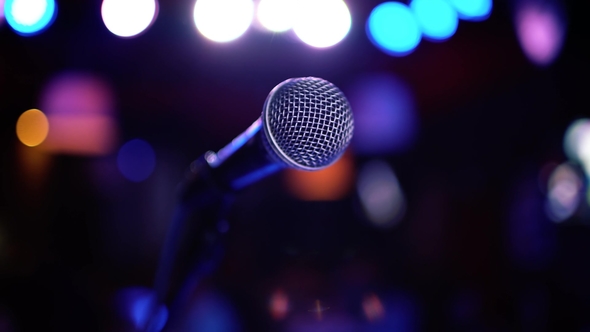 Welcome back to another to another list for Top "Ten" Tuesday, where, as the name suggests, I come up with a top ten list every Tuesday.  However this list is going to be slightly different, where normally it's a written list, and the written list is still here (obviously) if you prefer to read over watch but, I decided the best way to show off this list is in a video format.  So whether you are reading this or watching this, the content is the same and welcome either way!
Last week I mentioned my Top 10 live albums and if you haven't checked that out yet, then I definitely suggest checking that out.  This list is almost a follow up to that list, with my Top 10 songs that I feel are better than (or just as good as) the original studio version.  So with that out of the way, let's get started!
#10-Layla-Unplugged-Eric Clapton
Now, this version's okay, I personally think the original 1970 Derek and the Dominos version is far superior in every way, Unplugged was a huge album for Clapton and a lot of people out there prefer this acoustic version of "Layla" over the electric version on the original album. So that's why I put at the #10 spot on this list, but definitely check out both versions if you haven't yet.
#9-Hotel California-Hell Freezes Over-The Eagles
"Hotel California", from The Eagles' 1994 Hell Freezes Over.  Yeah I know I mentioned this in last week's list, same with Unplugged, and same with others on this list, but I do want to put some extra emphasis on them.  The original version, like I said with "Layla", I think is better in every way.  I mean it's a classic for a reason, but the intro from the Hell Freezes Over version is so different and so amazing that it still needs some recognition. The original starts off with a Don Felder original lick on electric guitar.  The music according to singer Don Henley was a cross between Spanish music and Reggae.The live version takes this to a whole new level being performed with 8 guitars and emphasizing the Spanish sound with Felder playing a flamenco-inspired arrangement and intro.
#8-The Fish Cheer & I-Feel-Like-I'm-Fixin'-to-Die Rag-Woodstock-Country Joe McDonald
Okay, now we hit the versions on here that I do feel are truly better than the studio version, although I'd say "Hotel California" would still fall under the "Just As Good As" part of the list. 
The original version from Country Joe & the Fish came out in 1967, and I must say, the song is pretty weird.  I'm not sure I like the original version. It sounds like carnival music with kazoos while singing a Vietnam protest song. Now the version that Country Joe McDonald did at Woodstock in August 1969, is a lot better to me in every way with just an acoustic guitar and audience participation. The cheer at the beginning is different.  Instead of "Give me an F…Give me an I" to spell fish…for Country Joe and the FISH, the live version starts off with "Give me an F…Give me a U" which you can already tell what direction that cheer is going. The Woodstock version is much angrier, which fits the idea of a war protest song better, musically even though it's simpler, it's more effective. I feel you can actually take this version seriously. Then the audience participation throughout the song, where you have almost 500,000 hippies present, and I could guarantee almost all of them are protesting the war, sends a powerful message of anyone who's listening of just how much opposition the war in Vietnam truly has.  It's a truly powerful live version that needs more recognition.
#7-Turn the Page-Live Bullet-Bob Seger
Both of these are versions are good.  Both start off with a haunting sax solo.  But I think the reason why the live version is superior could simply be the fact that Bob Seger's original version of "Turn the Page" on Back in '72, released in January 1973, never saw a CD release which isolated newer listeners from ever hearing the original version.  While the original version was released as a single, it didn't chart.  The live version, however became a mainstay on album-oriented rock radio stations and still gets significant airplay to this day on classic rock stations.  I've heard both versions but something about the sax at the beginning pulled me into the song more than the studio version ever did.
#6-Millworker-Live-James Taylor
I grew up hearing a lot of James Taylor, and the 1993 live version of Millworker struck me with an immersive quality from such an early age. First let me spend a minute on the original version. The song was originally written for Stephen Schwartz's Broadway musical "Working" but recorded his own version of the song for his 1979 album, Flag.  While starting off with acoustic guitar, about halfway through the song, various stringed instruments like cello and viola come in and it's a beautiful song. To be honest, I don't know what instruments are being played in the live version but I still want you to listen to it. The instruments that are being played there take the song to a whole new level.  I think for me, hearing this version as young as I did, takes me back to an earlier time in my life.  Even though the song is ironically about working, takes me back to a time before I had to worry about working, to when I was what 7, maybe?
#5-One-S&M-Metallica
What is the one thing that can make metal better? growling vocals? Nah.  Faster drumming and guitar work, yeah that's pretty awesome, can't deny that.  But what about symphonic metal?  Metal backed with an orchestra. I could've gone with any song here probably, and had I been more familiar with the album, I would've put it on last week's Top 10 Live Album list. But I was informed of this and thought I would give a few songs a listen.  I almost included "Master of Puppets", the orchestra playing in that song along with the audience singing along gave that song a haunting quality that I thought couldn't be beat and then I listened to "One", which is probably my favorite Metallica song anyway, although that might change if I make a Top 10 Metallica songs, so we'll see. I think the reason why this song in particular resonated with me is I've heard violin covers of One's guitar solo already. So hearing this symphonic version really stood out to me.  The orchestra builds up and gets faster along with Metallica making something extraordinary happen.  This song gave me chills, brought a tear to my eye, and made me speechless for about a minute after hearing it.  it was absolutely incredible to listen to.  The original version is amazing for what it is, but there is definitely something about this version, that gives the song a whole new life.
#4-Star Spangled Banner-Woodstock-Jimi Hendrix
We're going to come back to Woodstock for this #4 spot. This was a unique case of the studio version coming AFTER the live version. The live version was heard on August 18, 1969. While it was recorded on March 18, 1969, it didn't see a release date until October of 1971. The studio version is more subdued, but still has Hendrix's guitar distortion that made the original so good.  If you listen to it, you'd hear a lot of different instruments working together, keyboard, mandolin, sound effects, so many instruments working together. The Woodstock version though jumps straight into loud guitar distortion as we hear our country's anthem.  When I first heard this, I thought it was one of the most majestic pieces I ever heard.The live version continues on with more guitar distortion, drumming machine gun noises, with some Taps thrown in there on guitar too.  It's just an amazing instrumental piece heard live, and what better place to get exposed than at Woodstock?
#3-Another Brick in the Wall/Learning to Fly-Pulse-Pink Floyd
I'm split here, It's going to be from Pink Floyd's Pulse from 1995, but will be "Another Brick in the Wall"? or "Learning to Fly"? Let's first look at Brick in the Wall.  The original version was from The Wall in 1979.  The original starts off with a banshee scream by Roger Waters and then jumping into the lyrics, we don't need no education.  After Roger and David Gilmour finish singing their parts, a group of children from Islington Green School reprise the lyrics and then ending on a guitar solo.  Now, this particular live version is unique.  First, it starts off with the guitar riff from Another Brick in the Wall, Part 1. The scream here isn't Roger, who had left the band for about 10 years, leaving in 1985. After Gilmour singing his part, backed with Guy Pratt, the women who did the initial scream come back to play the role of the British kids. Then the song ends in an extended guitar solo, which I actually like better than the original. I think my reason comes from Richard Wright's subtle playing of keyboards in the background in the tune of the end of Brick Part 3 while hearing the album sound effects in the background.  The song ends in a bang! My other choice was Learning to Fly, a song originally on 1987's Momentary Lapse of Reason.  The original version is great.  I can't say one version is better than the other.  But the main difference I want to point out is the intro.  In the original, the guitars get started right away, as the original studio had an instrumental track, Signs of Life lead into it. The live version on Pulse, starts off with a great drum intro that kicks off the song before Gilmour starts singing.
#2-Boom Boom-Live! Go for What You Know-Pat Travers
The original version is a cover of Stan Lewis released on Pat Travers' debut album.  It's a good rockin' song, but the live version starts off running, and then we hear Pat Travers interact with the audience.  Whenever he says "Boom Boom" He wants them to chant back him "out go the lights." If you enjoy '70s classic rock, then I definitely recommend this one, and I'm not going to say don't listen to the studio version, but this is one of my favorite examples of a live album being better than a studio version.  I have one more that I would say is the best example of a live song better than its studio counterpart.  Those who saw last week's list shouldn't be surprised by this one.
#1-I Want You to Want Me-Live at Budokan-Cheap Trick
The original version was on 1977's In Color. It's quieter than the live version.  The part that shines on the studio version is the echo on "Didn't I, didn't I, didn't I see you cryin' (cryin')". Which gets lost in the live version as well as unique piano solo what the Cheap Trick at Budokan version DOES have is more energy and a second guitar solo instead of the piano solo. The studio version was released as a single but failed to chart in the US.  The live version though was certified Gold for selling 500,000 copies by September of 1979.  It also reached #2 in Canada and also #29 in Britain, which was the band's highest-charting single. I didn't even realize there was a studio version of this until I bought the original In Color album and when I heard the original version, I have to be honest and thought, "what is this?  This isn't I Want You to Want Me.  Wait, no it is. It sounds so different."  I'm not going to say the original is horrible, but the live version is WAY better. 
As always, I want to include a few honorable mentions. Most songs I'd say are better in the studio, but sometimes the artists give some songs new life with extended solos, interesting song medleys, and audience participation.
Honorable Mentions
Free Bird-One More From the Road-Lynyrd Skynyrd
The original 8-minute version will always be an American classic, but this live version certainly rivals it on what's better.   Ronnie Van Zant gets the audience hyped up, asking what song do they want to hear.  Of course, they're going to shout "Free Bird".  In fact, Free Bird is probably the most requested song at concerts, even for artists who aren't Lynyrd Skynyrd.  Early on into the song, Ronnie says he's ready and asks the audience, are you?  So once again, bringing the audience participation into the song, makes this live version stand out above other artists' live songs.
Space Truckin'-Made in Japan-Deep Purple
This almost 20-minute version is awesome.  It starts off like a standard live version but then we go into a drum solo from Ian Paice, then an organ solo from Jon Lord, and of course Ritchie Blackmore guitar solos.  In fact, at one point, he quotes the "cello" solo from "Fools" from Fireball as a great throwback to a previous album.
Dixie Chicken-Waiting for Columbus-Little Feat
My most recently discovered good live album so I wanted to give this album an honorable mention. I probably would say the studio version is preferable to me, but that's probably because I've known that song for about 10 years now.  The live version though deserves a lot of recognition. The live version includes a piano solo by Bill Payne, a Dixieland horn arrangement, some great guitars from Lowell George and Paul Barrere.
Halo of Flies/School's Out-Alice Cooper
I was conflicted about which Alice Cooper to pick, so I'll briefly mention both. Halo of Flies came out on Killer in 1971 as the opening track.  The song is slightly psychedelic at first and then there's a brief segment with just bass and drums before the song comes back rockin' hard.  During the middle section, the rest of the band leaves the stage for a few minutes leaving just the bass player and drummer.  The drummer expands on a rapid awesome drum solo complete with theatrics of drums sticks being tossed in the air.  Wait, I guess you can't see the drumsticks flying in the audio track it's still a good solo though. And my other choice was School's Out.  The reason I picked that is the two times I've seen Alice Cooper live, he does the Hollywood Vampires version of School's Out which takes the first verse of Another Brick in the Wall, which fits really well considering they're both school-related songs.
Stairway to Heaven-How the West Was Won-Led Zeppelin
It's hard to beat the original "Stairway to Heaven", but the live version from How the West Was Won from 1972 comes pretty close. The sound quality is good, but the build-up to the guitar solo is where this live version really shines.  If you want to hear a live Zeppelin album, this one is definitely one to listen to.  The Song Remains the Same is another good live album, as seen on last week's live album list.
Most songs I'd say are better in the studio, but sometimes the artists give some songs new life with extended solos, interesting song medleys, and audience participation. Hopefully, this list got to help with drawing some attention to some live songs that deserve more recognition. Do you agree with my list?  Would you rearrange it?  What live songs would you put on your list?  Put your thoughts in the comments below and if you want more lists be sure to come back next week for another Top "Ten" Tuesday, and don't forget to check out my previous lists.