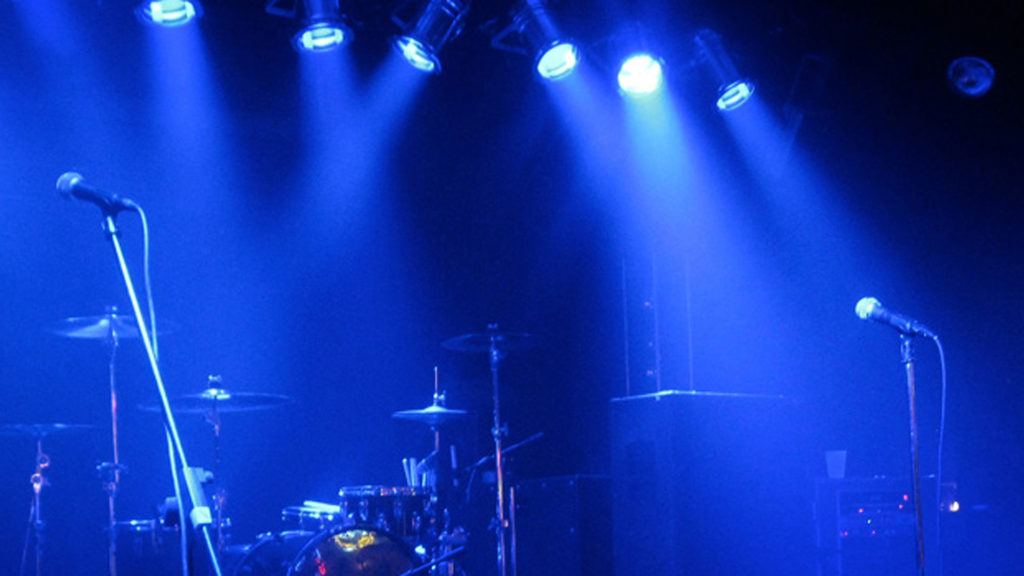 For a music fan, nothing is more exciting than watching your favorite artist or group perform before your eyes.  You get to see a whole new side of the band that most don't get to see (unless they're there too).  You might get to hear a fun story like Dave Grohl of Foo Fighters talking about the doctor who saved his leg from falling off.  Then at a later concert that same doctor was at a concert when they came back to the area.  That doctor got to come up and sing along with Dave during the song "My Hero".  A story I got to hear was from Pete Townshend when The Who was in the area and got to watch them perform.  The story was that Keith Moon was in a store and picked up a bottle of something and asked what it was.  The store clerk said, "Oh, that's super glue."  "Super glue?" He asked, never hearing of this concept.  His eyes lit up with an idea and glued all the furniture to the ceiling.  Stories like that you don't get to hear very often unless you are in the room with them.  Other stories might be, explaining the idea behind the song they are about to play.  I've heard too many of those stories to count, and I don't know if I can remember an example of one.
Being at a concert is amazing.  Not only do you get to hear stories like I mentioned earlier, you might get to see firsthand how certain techniques are done, there are extended guitar solos, interesting song medleys, light shows, screen projections, and stage theatrics (don't get me started on shows like Alice Cooper, I can have a whole article dedicated to that).
Certain concerts were huge successes for the band, and sometimes a particular concert gets turned into an album.  Sometimes it's the full concert, sometimes it's just the favorites.  However, listening to a live album isn't as exciting as being at the show itself.  Depending on how the show was recorded, or when it was recorded, can impact your overall thoughts of a particular live album.  I'm going to be honest here, I tend to skip over most live albums.  For me personally, if I want to hear a certain song, I'm going to pick the studio version almost every time.  There are however, some exceptions to this rule.  Some live albums have entirely new content not released on any other album, some live albums have introduce new band members and you get to hear the introduction of the new band member on the record, and maybe get a special solo from said musician or showcasing an often overlooked musician in the band who gets their time to shine.  And there are even some cases where the live versions of certain songs are actually better than their studio counterparts. So let's go ahead and look at some of these albums today.  For this Top "Ten" Tuesday list, we are going to take a look at the Top 10 Live albums.
#10-Running on Empty-Jackson Browne (1977)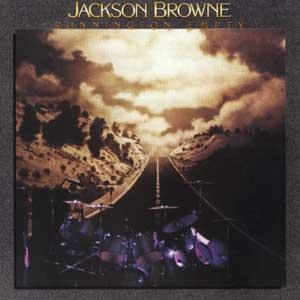 I'm putting this at the #10 spot because of a technicality. It's a live album, but it's not really a live album. The album featured songs themed around life on the road, making it almost a concept album then. The entire album was recorded on tour, some songs being performed live on stage, some songs performed backstage with no audience, or even in tour busses or hotel rooms. With this gray area is why it's at the bottom of my list, but I enjoy the album because the songs are not only good but also notable that this live album consists of entirely new content not released on any other album. The album also sold pretty well from the anticipation of the success of the previous album, The Pretender (my personal favorite Jackson Browne album, although Lawyers in Love and For Everyman aren't too far behind it). If you are new to the live album sound, I definitely give this album a listen. The title track and the two part closing track "The Load-Out" and "Stay" alone make the album worth checking out.
#9-Unplugged-Eric Clapton (1992)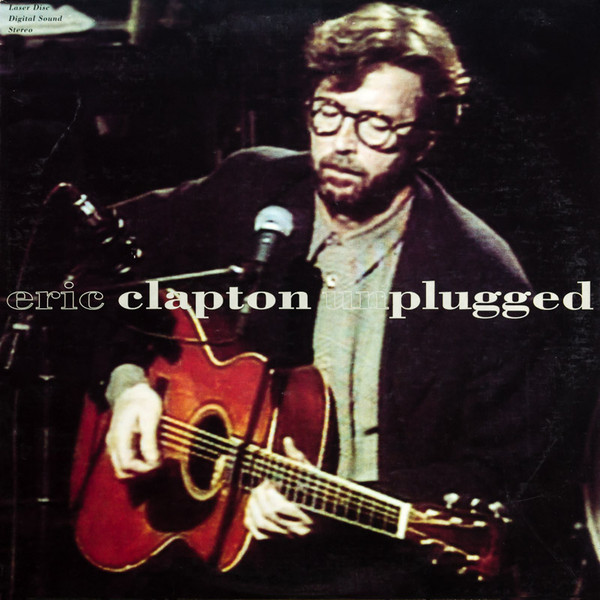 Eric Clapton albums usually do pretty well because he's a guitar legend. This album is unique though taking a lot of fan favorite songs and turned them into acoustic renditions. He recorded it at Bray Studios, England in front of an audience for the MTV Unplugged television series. The album won six Grammy awards at the 35th Grammy Awards in 1993 and became the bestselling live album of all time, as well as Clapton's bestselling album, selling 26 million copies worldwide. A couple notable songs I want to point out are "Tears in Heaven", a successful 1991 single with a somber story involving the death of his four-year-old song, Conor. Another notable song would be "Layla", the title track of the 1970 album he recorded during his days with Derek and the Dominoes, "Layla and Other Assorted Love Songs".
#8 Waiting for Columbus-Little Feat (1978)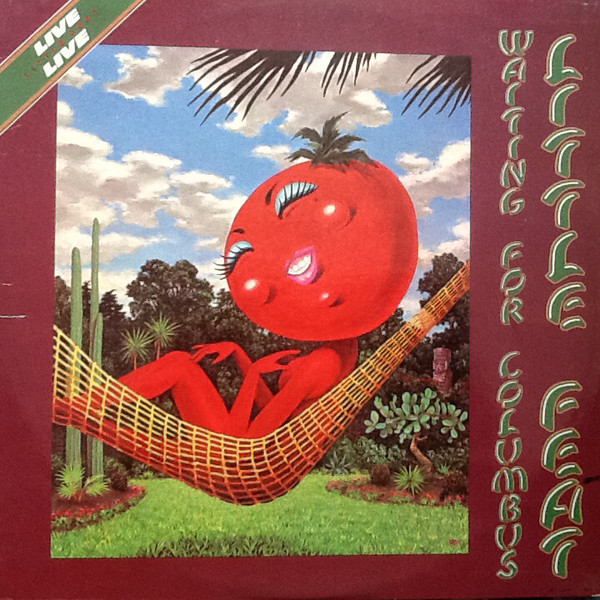 Little Feat's first live album, recorded during seven performances in 1977. The first four shows were held at the Rainbow Theatre in London on August 1-4, 1977. The final three shows were held at George Washington University's Lisner Auditorium in Washington D.C. on August 8-10. The band was backed by the Tower of Power horn section with whom they had recorded for their 1974 album Feats Don't Fail Me Now. Before making this list, I admit I have never listened to the album. So of course I had to give it a listen while typing up this list. I was instantly impressed. My dad goes on saying how great this album was, and I definitely agree. The sound quality is great, it includes the major hits you would expect a Little Feat album to have, "Fat Man in the Bathtub", "Time Loves a Hero", "Oh, Atlanta", and of course "Dixie Chicken" which features an extended piano solo by Bill Payne, a Dixieland horn arrangement, and a guitar dual between Lowell George and Paul Barrere. Unfortunately, the show was too long to fit on a double live album and some songs had to be cut from the original show. However, since then the songs have been reinstated rightly where they belong on the album.
#7-One More From the Road-Lynyrd Skynyrd (1976)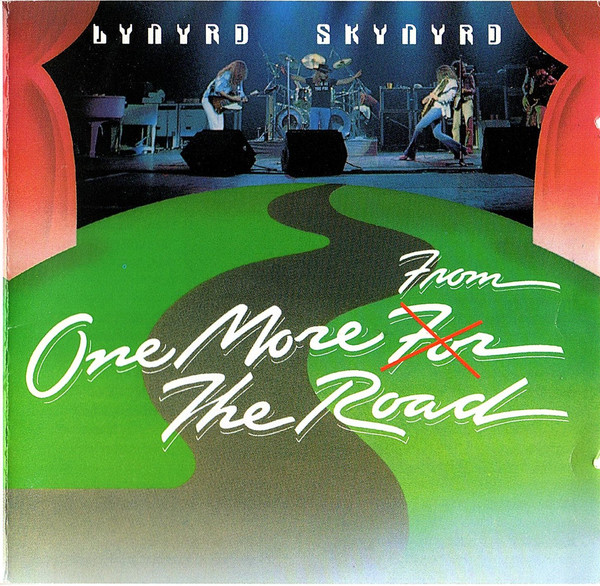 No live album list is complete without this iconic southern rock album. This album captured three shows recorded in July of 1976 at the Fox Theatre in Atlanta, Georgia. The album is notable for not only being their first live album, but also their only live album from the classic 1970-1977 era. This album is also the first album to feature Steve Gaines on guitar. That enough should be a treat for you to listen to the album, if not then stick around for Skynyrd classics like "Sweet Home Alabama", "Give Me Three Steps", and of course "Free Bird" as well as a never before heard cover of "T for Texas" written by Jimmie Rodgers.
#6-Frampton Comes Alive!-Peter Frampton (1976)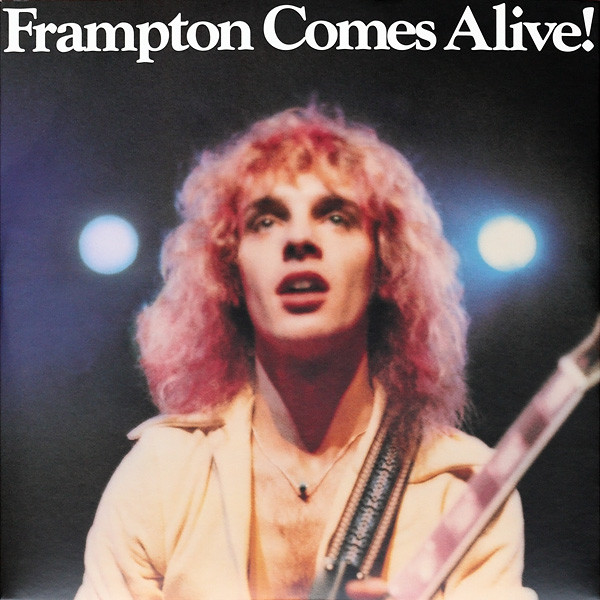 While Peter Frampton was an already established musician with Humble Pie, as well as a few solo studio albums before this, this album put Frampton on the map. It is one of the best-selling live albums in the US with three singles released from the album, "Show Me the Way", "Baby, I Love Your Way", and a shortened 7 minute version of "Do You Feel Like We Do" (the original version is over 14 minutes long). The highlight is during the quiet bridge of the song that includes several instrumental solos and Frampton's guitar and talk box skills. For those who don't know what a talk box is, it's performed through an effects pedal that redirects a guitar's sound through a tube coming from the performer's mouth, allowing the guitar to mimic human speech. Basically, he made his guitar talk like a robot and it's awesome to hear every time!
#5-Pictures at an Exhibition-Emerson, Lake & Palmer (1971)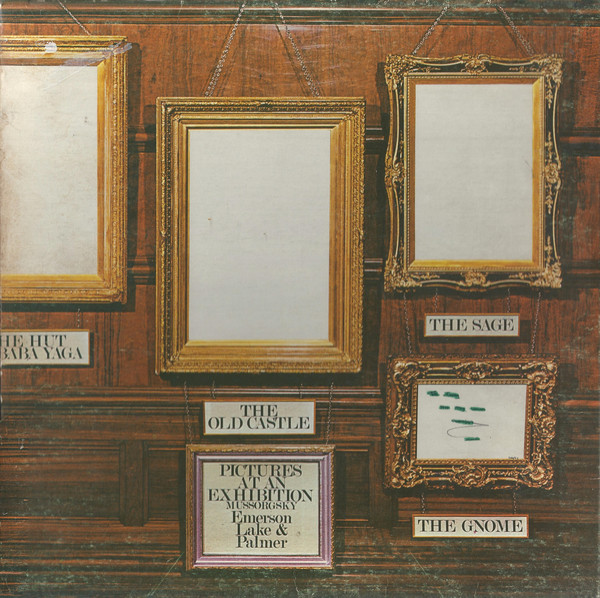 Here's an interesting live album. It's a recording of the band's arrangement of Pictures at an Exhibition by Modest Mussorgsky, a Russian composer part of a group known as "The Five", a group of 19th century Russian composers who worked together to create a distinct Russian classical music. Keith Emerson brought this to the band hoping to arrange the piece after seeing an orchestral performance several years before. It was a great idea that led to a very successful live album. They of course did throw in some original material into the album as well, but it still linked Mussorgsky's original themes.
#4-Live at Leeds-The Who (1970)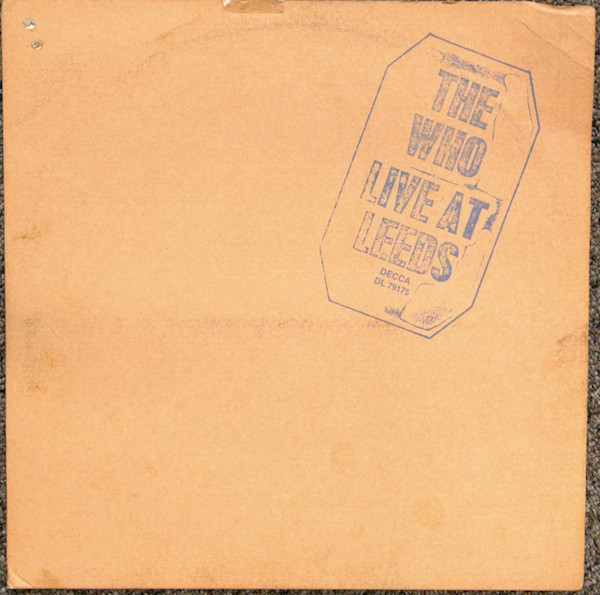 A live album by The Who recorded at the University of Leeds Refectory and their only live album released while the group still actively recorded and performed with their classic lineup. It was a great followup album to Tommy which came out the previous year and recorded several shows on tours supporting that album but didn't like the sound. So they booked the show at Leeds University, along with one at Hull City Hall the following day, specifically to record a live album. Six songs from that were taken from the show for the album, and the album cover was intentionally made to look like a bootleg cover. Probably the most notable thing to point out is their sound was significantly different than Tommy featuring a more hard rock arrangement than what was typical for their shows. The album has been rereleased several times expanding on the song content to even include the entire Tommy album recorded live on the 2001 deluxe edition. Whether you have the original 1970 LP, the 1995 CD reissue, or the 2001 deluxe, you still have the notable songs like "Young Man Blues", my personal favorite from this album.
#3-Made in Japan-Deep Purple (1972)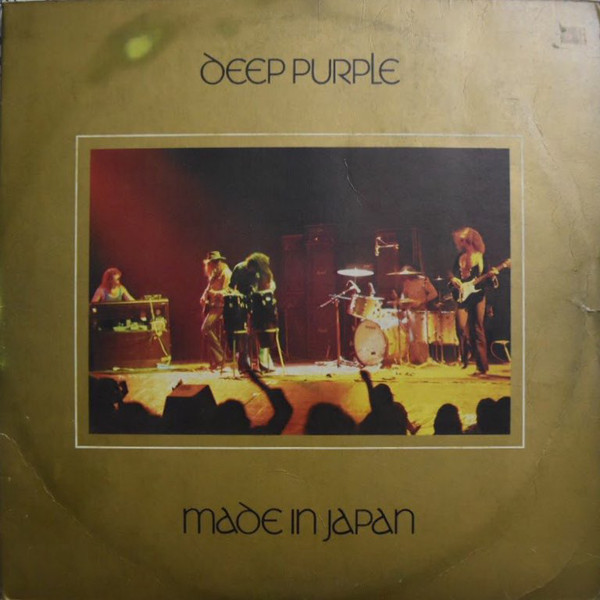 I may be biased here when I say Deep Purple has an amazing live show.  Although, since this list is my opinion anyway, that's obvious.  I have gotten a chance to see Deep Purple twice and they put on a great light and projection show.  This live album was recorded during their first tour of Japan in 1972, released in December in the UK, April of '73 in the US. This album was important for the band as it was part of their tour to promote Machine Head, in fact songs from Machine Head were more than half this live album.  The album opens with "Highway Star" and closes with "Space Truckin'" just like Machine Head, but don't expect this to just be a live version of Machine Head.  The band took a lot of improvisation to keep the songs fresh, including an Ian Paice drum solo, extended organ solos from Jon Lord, and of course plenty Ritchie Blackmore guitar solos.  One guitar solo I want to point out is during the almost 20 minute rendition of "Space Truckin'" which has Blackmore quoting the "cello" solo from "Fools" from their album Fireball.  If you want a good live hard rock/progressive rock album then this is the album for you!
#2-Pulse-Pink Floyd (1995)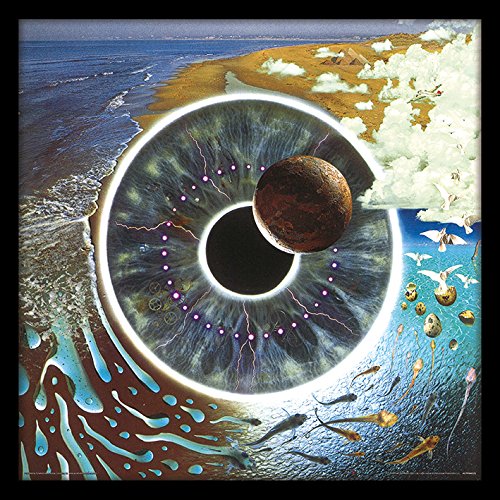 This one might be a unique choice as far as live albums but for this is one of the most important live albums to me personally. The album was recorded during the European leg of their 1994 Division Bell tour. You can split the album into two halves. The first half is more or less a live greatest hits including new favorites like "Coming Back to Life" and "High Hopes" from the Division Bell, old hits like "Astronomy Domine", an old Syd Barrett song, and the important hits like "Shine On You Crazy Diamond", "Hey You" and "Another Brick in the Wall, Part II". The second half of the album is the entirety of The Dark Side of the Moon. The band comes back out for a three song encore singing "Wish You Were Here", "Comfortably Numb", and "Run Like Hell". As well as listening to the album, I watched the concert on VHS with my dad back in the day. The light and projection show I still remember. At the time, I had never seen anything like that. I also remember during the show a small plane that was either remote control, or on a wire flies and crashes above the stage. You better believe that a nine year old me thought that was the coolest thing ever.
#1-Cheap Trick at Budokan-Cheap Trick (1978)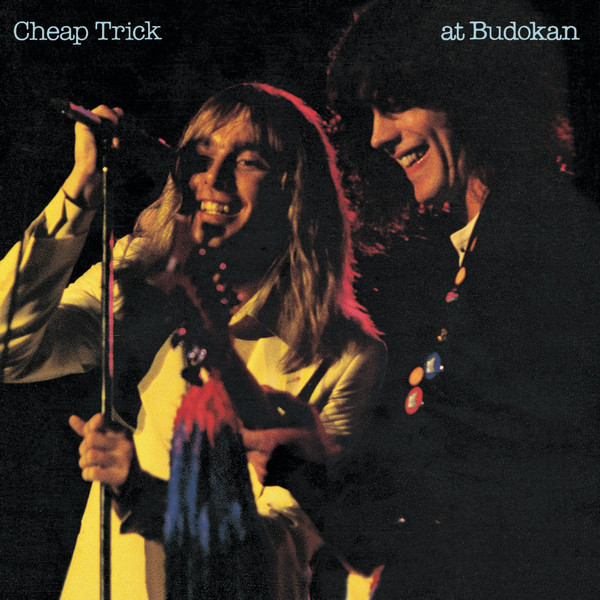 While Cheap Trick made great albums before then, they weren't great sellers just yet, except in Japan. They capitalized on that success by recording this live album in Tokyo on April 28th and 30th, 1978 with an audience of 12,000 screaming Japanese fans nearly drowning out the band at times. I guess Cheap Trick in Japan was like The Beatles in America? The album was intended to only be released for Japan but with strong airplay of the promotional album From Tokyo to You, an estimated 30,000 import copies were sold in the United States and the album was then released domestically in February of '79. This album put Cheap Trick on the map peaking at #4 on the Billboard 200 and selling three million copies. The album also introduced two previously unreleased songs "Lookout" and "Need Your Love". And one last thing, remember how I said that there are even some cases where the live versions of certain songs are actually better than their studio counterparts? Well, I can't talk about Budokan without bringing up "I Want You to Want Me". The studio version in my opinion is okay at best. The live version is a lot more rockin' and what you would expect from Cheap Trick and it became their best selling single reaching #7 on the Billboard Hot 100 and was certified Gold by the RIAA for selling over a million sales. It also reached #2 on Canada's RPM national singles chart, and was #29 on the British charts. It's hard to deny the impact had on this band and it's full of great songs, and in my opinion is what other live albums should aspire to be.
There were more live albums than I thought that I wanted to include, I honestly thought this would be an easy list for once, but when I went digging through my collection, I realized there were more than I thought so as always, I included a list of honorable mentions down below. I intentionally avoided studio albums that had a couple live songs, example being ZZ Top's Fandango. It's a great album featuring an entire side of the record being live, but side two features studio tracks which is why that album didn't make this list. With that out of the way, let's take a look at the honorable mentions.
Honorable Mentions
At Fillmore East-The Allman Brothers Band (1971)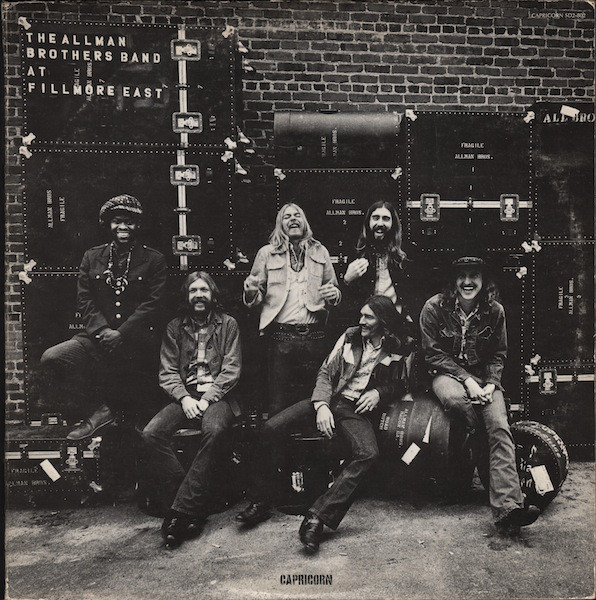 This was one of my first live albums I remember buying, and means a lot to me and I'm surprised and upset with myself for not including it on my Top 10 list. This album was released in March of 1971 at the Fillmore East in New York City and was a great way to promote their first two albums. The album is known for the band's extended jam versions of songs which ended up doubling, tripling, and quadrupling the length of a song, for example "Whipping Post" which was 5 minutes on their first album, was about 23 minutes live. While the original version only featured 7 songs spread out over a double album (obviously if we are going to have a 23 minute song on top of a 13 minute version of "In Memory of Elizabeth Reed" and a 19 minute version of "You Don't Love Me").
Live Bullet-Bob Seger & The Silver Bullet Band (1976)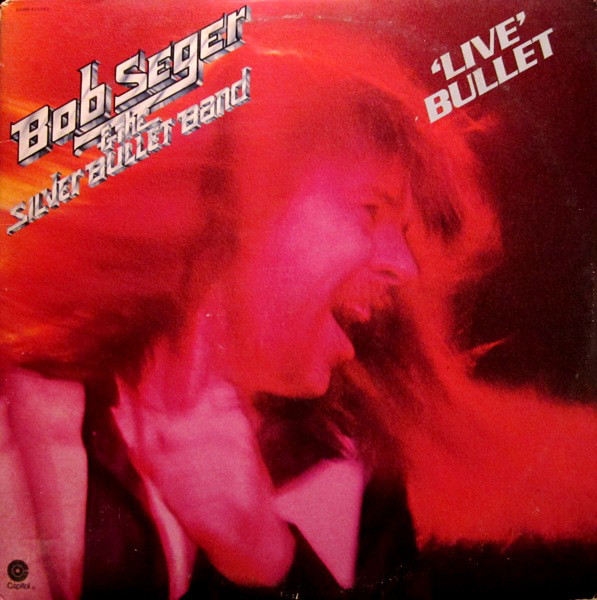 1976 was apparently a great year for live albums as I'm seeing the release dates. The album was recorded at Cobo Hall in Detroit, Michigan. The live double album features some of his big hits like "Ramblin' Gamblin' Man" from the Bob Seger System days, as well as "Katmandu" and "Beautiful Loser". My personal favorite would be the saxophone driven "Turn the Page" while the studio version is good, something about the live version is just an absolute pleasure to listen to. While the album doesn't have what would later become Bob Seger's biggest songs, examples being "Old Time Rock Rock and Roll", "We've Got Tonight", "Main Street", and "Night Moves", this album (along with Night Moves) is what helped launched Bob Seger into mainstream popularity.
The Song Remains the Same-Led Zeppelin (1976)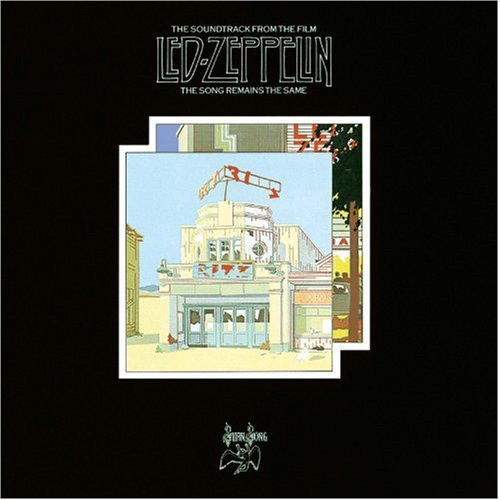 Once again, another live album from 1976. The album acted as a soundtrack to the concert film of the same name. The recording took place during three nights at New York's Madison Square Garden, during the band's 1973 tour. I know I've mentioned the "Whole Lotta Love" medley from here including pieces of discontinued Zep songs that got a chance to still live on in a live setting. Another notable song is "Black Dog" with the intro to "Bring It On Home" and the 26 minute version of "Dazed and Confused".
Is There Anybody Out There? The Wall Live 198-81-Pink Floyd (2000)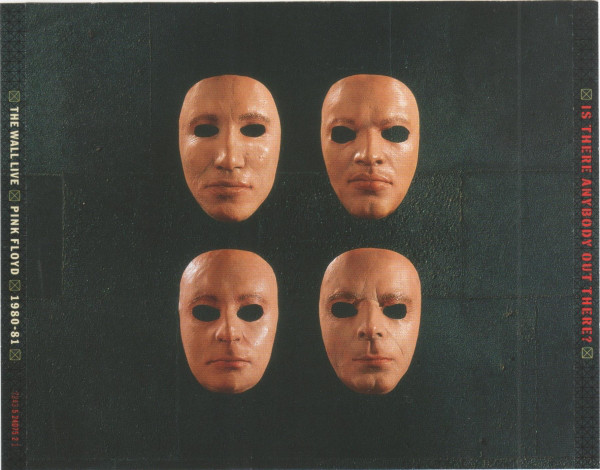 The album itself may not have been released until 2000, but as the title says, took place during the tour after the release of The Wall in 1979. I've gone into a lot of detail about the live show during my trilogy of videos talking bout The Wall, but the live album contained all of the original songs from The Wall album as well as a couple new ones, not counting the "MC: Atmos" bits. The first one was "What Shall We Do Now?" which I go into detail about that one in The Wall (Part 2) of my trilogy, but was actually going to be on the original album but had to be cut due to the length of that side of the album. The second was "The Last Few Bricks" which was an instrumental jam piece basically used to give roadies time to build the wall as part of the stage show. The album was first released by itself but you can also get it as part of The Wall Immersion Box Set which includes a remaster of The Wall, this live album, and two more discs of song demos, alternate takes, and a few songs ultimately removed from the final product.
Hell Freezes Over-The Eagles (1994)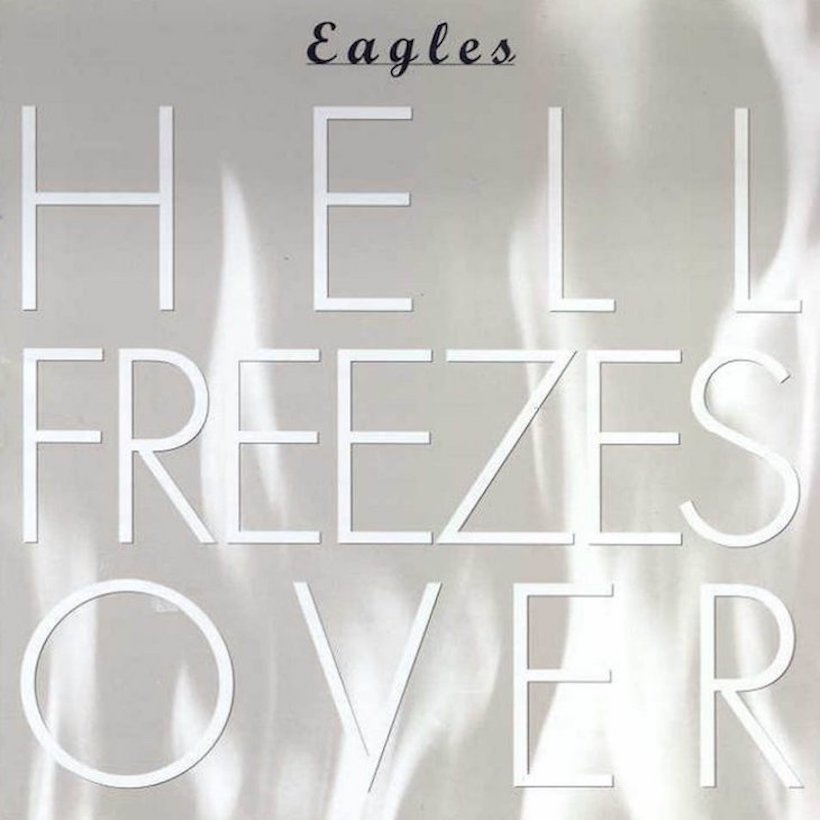 I could've also easily put The Eagles' first live album from 1980 that features their greatest hits up to that point live, as well as a new track "Seven Bridges Road" which has some great vocal harmony, but I chose Hell Freezes Over instead of Eagles Live for a couple reasons. First reason is simply, their first live album was right before the band broke up, while that didn't affect the quality of the songs (that I can remember), just knowing what I know about the band during that time, it was rough to be a member in the band during that time.  Whereas, Hell Freezes Over was their comeback album so everything here just feels fresh since the band is finally back together. The album starts off with four new studio tracks, but I can't talk about those since I'm talking about live albums here, but those new songs are really good.  We also have an alternate, acoustic version of "Hotel California" which though not as good as the original, stands out for being so different yet still great at the same time.  Also just like Eagles Live, this album acts as a greatest hits throughout The Eagles career, as well as a few big hits from their solo albums.  We get to hear "New York Minute" from Don Henley's album, The End of the Innocence as well as "Help Me Through the Night" from Joe Walsh's solo album, So What. We also get to still hear "Seven Bridges Road".  The other reason why I picked Hell Freezes Over is simply the name and the meaning behind the name.  The album name is a reference to a quote by Don Henley after the band broke up in 1980.  Henley was asked in an interview about when the band would play together again, to which he responded "when Hell freezes over". Well Hell must've frozen over because the Eagles have been playing ever since and thanks to that, we were given this great album, as well as whole new studio album in 2007, Long Road Out of Eden.
What did you think of this list?  Did you agree with this list? Would you rearrange it?  What live albums would you put on your top 10 list?  I already have an idea for next week's list too, and it's a follow up to this one.  So if you want more live music, come back next Tuesday where I go through the Top 10 songs that are better live than (or just as good as) the studio.  I'll see you next week in another list for Top "Ten" Tuesday.