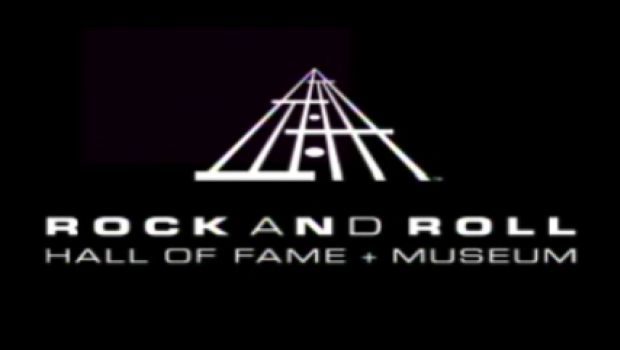 Welcome back to Top "Ten" Tuesdays. In this list, we are going to take a look at some rock artists who aren't yet in the Rock and Roll Hall of Fame, that I feel have been long deserving to be inducted. Now before we get started, let's discuss the basic criteria of what's required to even be inducted in the first place. First, artists can only be eligible after 25 years of their first album was released. Meaning, while there are some current acts that are definitely deserving to be inducted, this list will only include those artists whose first album came out 1995 and back. If their album has come out 1996 or more recent, the artist is not yet eligible. Second, in order for an artist to be inducted, an artist must be nominated by a committee that selects a number of candidates. Ballots are then sent to more than 1,000 "rock experts" who evaluate the candidates and vote who should be inducted. The performers that receive the highest votes are inducted.
There has been criticism for the Hall of Fame, saying the nomination process has been controlled by just a few individuals, nominating too many artists in too many genres that are not entirely rock, examples being some of the recent hiphop artists who have been inducted, ignoring entire rock genres, and using technicalities to induct groups who may not have been among the top votes.
Now that we have that out of the way, let's get started. This is my Top 10 list of artists who have not yet been inducted into the Rock and Roll Hall of Fame.
#10-Ronnie James Dio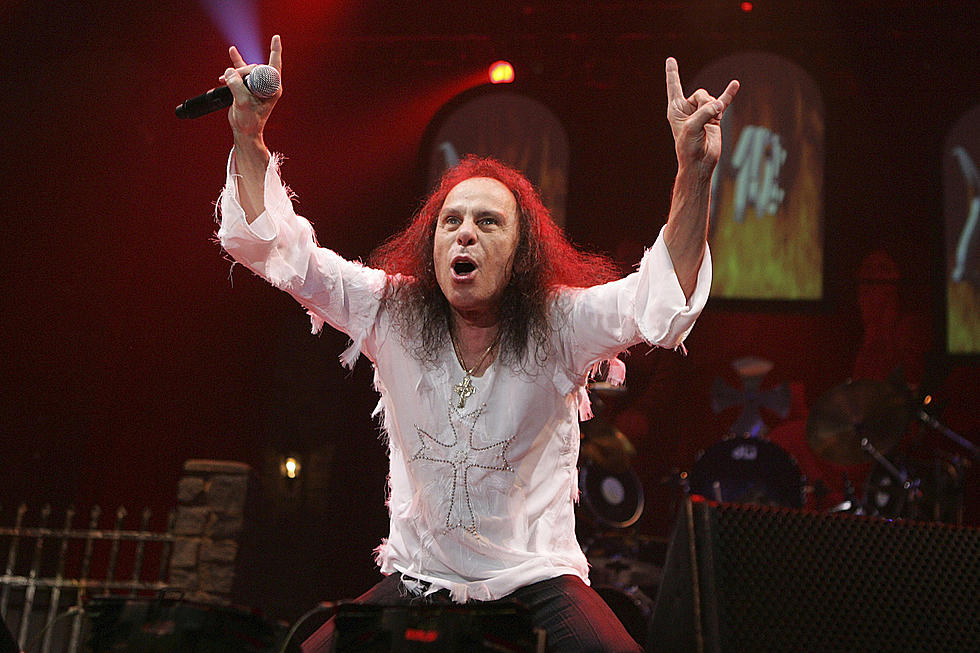 Ronnie Jame Dio or simply Did was an American heavy metal singer, songwriter, and composer. He fronted many different groups including Rainbow with Ritchie Blackmore, Black Sabbath on multiple albums after Ozzy Osbourne left, as well as a successful solo career. He has been in the music scene since 1957 as part of the Vegas Kings, which became Ronnie and the Rumblers. In 1967, he formed Elf which was a regular opener for Deep Purple. He is also credited for popularizing the "metal horns". You know which one I'm talking about, the one where you hold up your pinky and pointer finger as if they were devil horns. He was awarded the "Metal Guru Award" by Classic Rock Magazine in 2006, and was named "Best Metal Singer" at the Revolver Golden God Awards in 2010. It is mind blowing with an impressive resume like this, that he isn't already in.
#9-Pat Benatar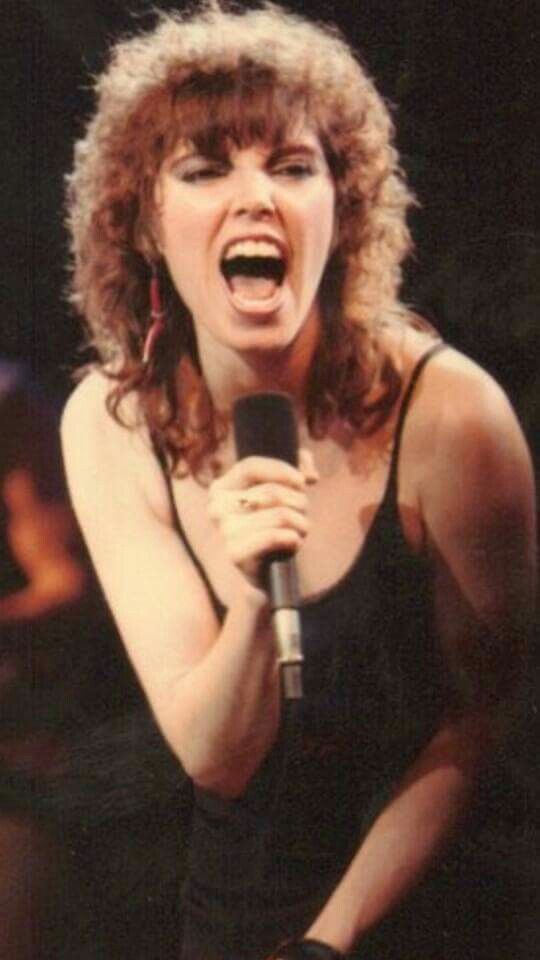 Pat Benatar is an American singer, songwriter, actress, and a four-time Grammy Award winner. Two of her albums are RIAA-certified multi-platinum albums (meaning at least 2,000,000 albums), five platinum albums (meaning at least 1,000,000 albums), and three gold albums (at least 500,000 albums). She was nominated for the 2020 induction, and unfortunately wasn't inducted. In my opinion she should've. She was in second place in the total votes. She has over a half a century experience in singing. She had her first solo at the age of 8. She was even trained as a coloratura, which is Italian for "coloring" but refers to elaborate melody, particularly in vocal music and especially operatic singing of the 18th and 19th centuries with runs, trills, wide leaps, or similar virtuoso-like material. To sum that up, she was classically trained in her vocals. That definitely shows in her music, and there's no wonder why she's had so many albums that have gone platinum and beyond making her more than deserving to be inducted.
#8-Judas Priest and/or Iron Maiden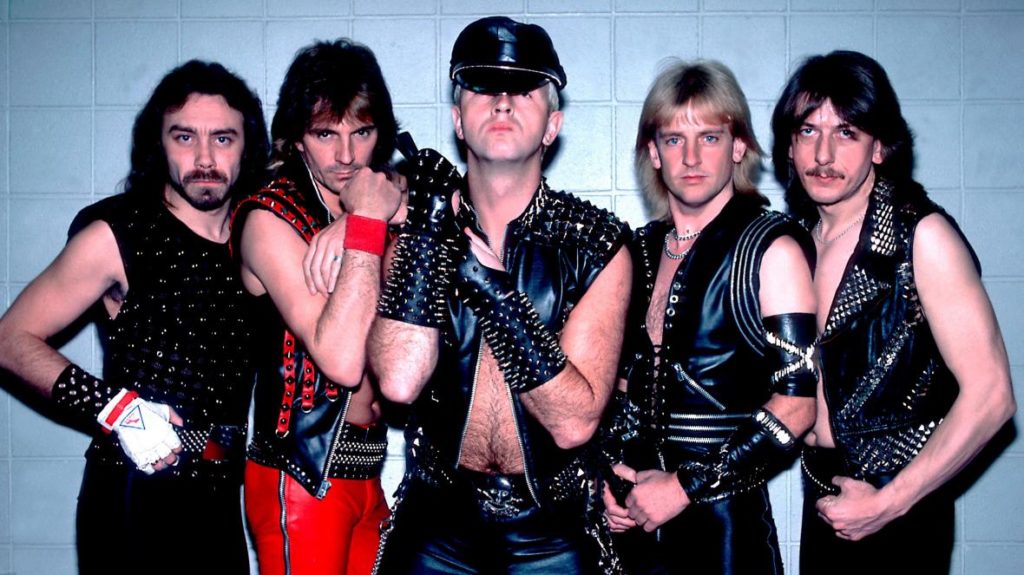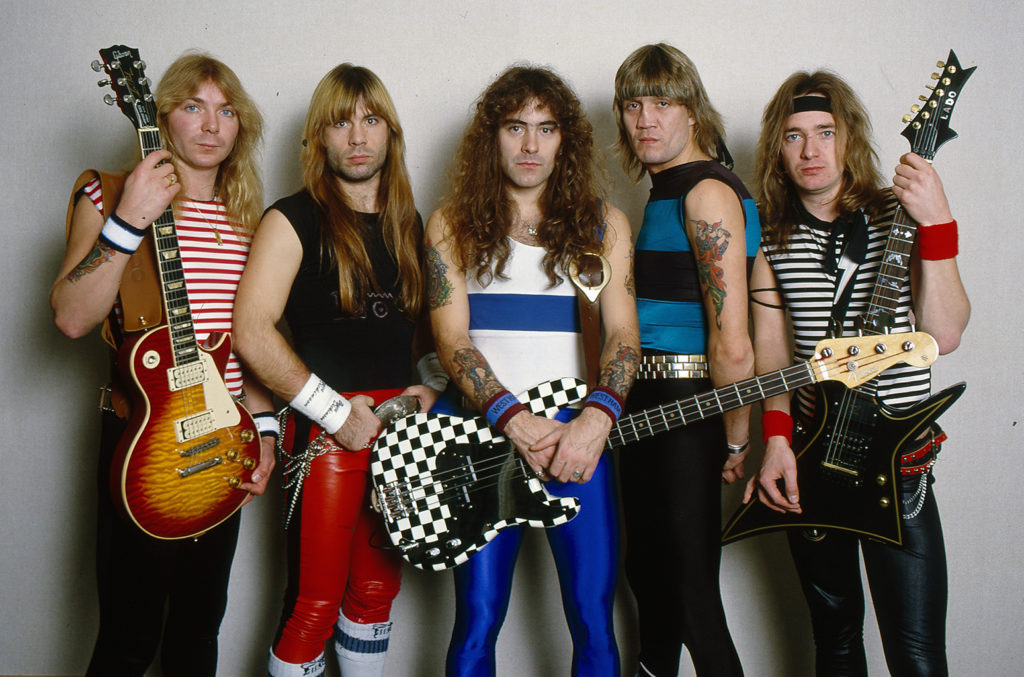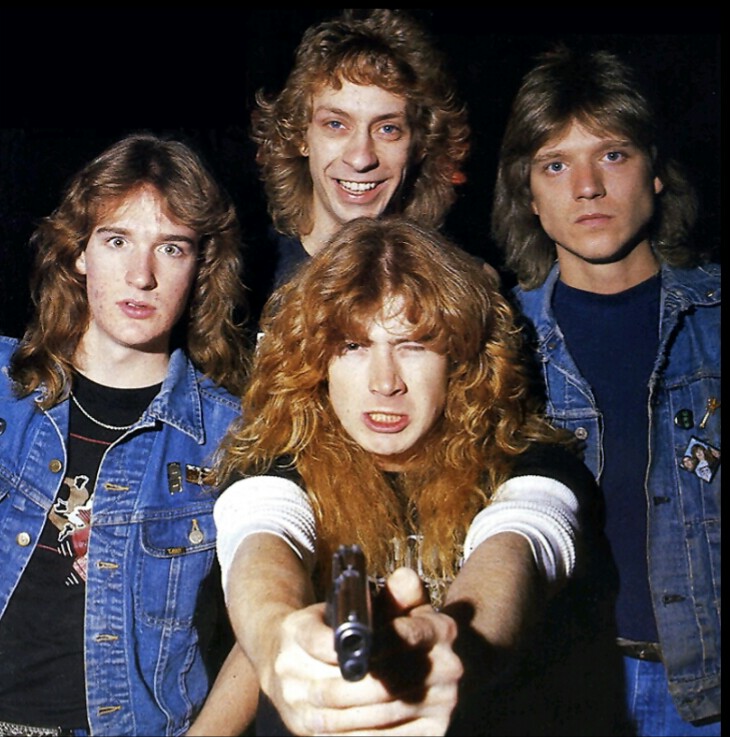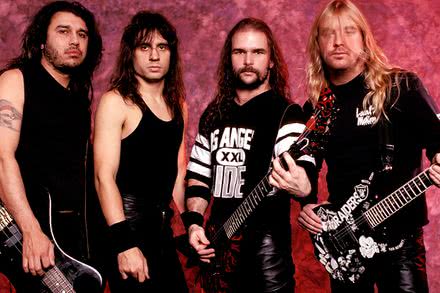 Just like Judas Priest and Iron Maiden (See #8), I put these three together because my reasons are the same, even more so here than my #8 spot. All of them are a part of the thrash metal genre that started in the early 1980s. The genre fused double bass drumming and complex guitar stylings of the new wave British heavy metal with the speed and aggression of hardcore punk. Thrash metal was an inspiration to the subsequent extreme genres such as death metal and black metal.
Anthrax, Megadeth, and Slayer, along with Metallica make up what is often called The Big Four, as in they were the 4 biggest artists of the thrash metal genre. Metallica has already been inducted into the Hall of Fame since 2009, and it's long overdue for the other members of The Big Four to be inducted too.
Anthrax is the only one from the East coast, and is often credited as one of the early thrash metal bands from there. They have sold over 2.5 million records in the US from 1991 to 2004, with worldwide sales of 10 million.
Megadeth formed in 1983 shortly after guitarist and singer Dave Mustaine was removed from Metallica. The two have had a long standing rivalry for decades because of that. I believe the rivalry has settled significantly though. Megadeth's music features complex arrangements and fast rhythm sections, and lyrical themes of death, war, politics, personal relationships, and religion. While they have had a shaky lineup, with only Mustaine as their sole longstanding member, that didn't keep them from releasing a number of platinum-selling albums including Rust in Peace in 1990 and Countdown to Extinction in 1992. Both are must listen albums for anyone interested or curious of the thrash metal sound.
Slayer might be the most controversial of The Big Four due to some of their lyrical content and album covers that include murder, torture, war, hate crimes, and a few other words that I don't feel comfortable typing. This has generated album bans, delays, lawsuits, and criticism from religious groups of the general public. However at the same time, their music has been seen as highly influential. Many bands cite them Slayer as their influence musically, visually, and lyrically. Their 1986 album Reign in Blood was described as one of the heaviest and most influential thrash metal albums.
Due to their huge influence of the thrash metal genre and the future metal genres, as well as one member of The Big Four to get in, it's only fitting that the other three members of The Big Four deserve the same recognition.
#6-Blue Öyster Cult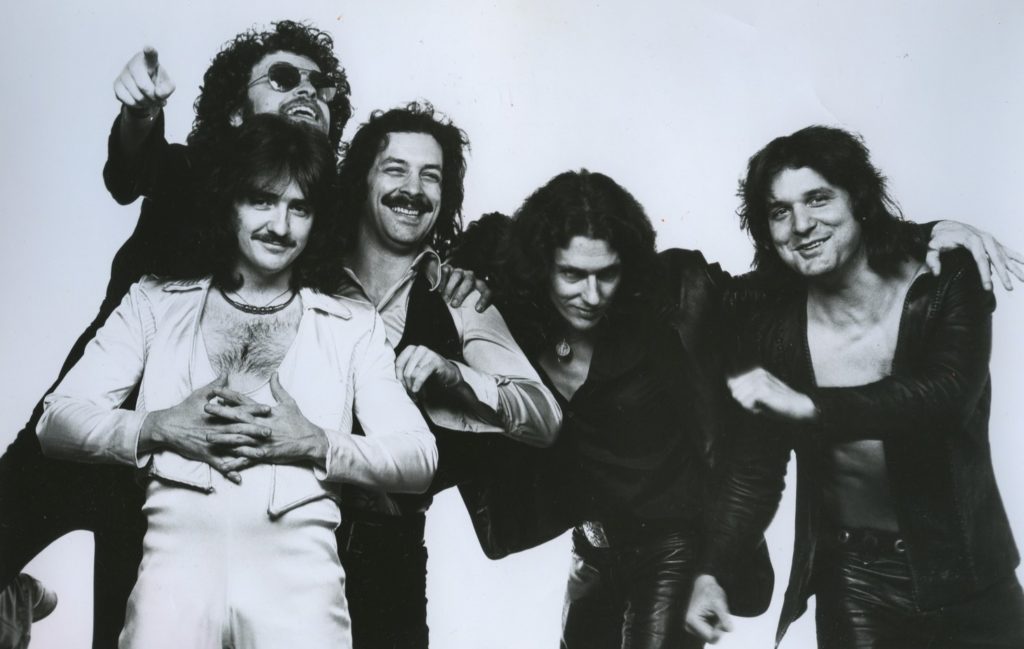 Blue Öyster Cult is an American rock band from New York that formed in 1967 and have since sold more than 24 million records worldwide, 7 million in the US alone. They came at just the right time, where they were popular in the '70s but got their 1981 song "Burnin' for You" received heavy rotation on MTV when the network premiered the same year, cementing the band's contribution to the development and success of the music video in modern popular culture. Other notable BOC songs include "(Don't Fear) The Reaper, "Cities on Flame with Rock and Roll", and "Godzilla".
#5-Foreigner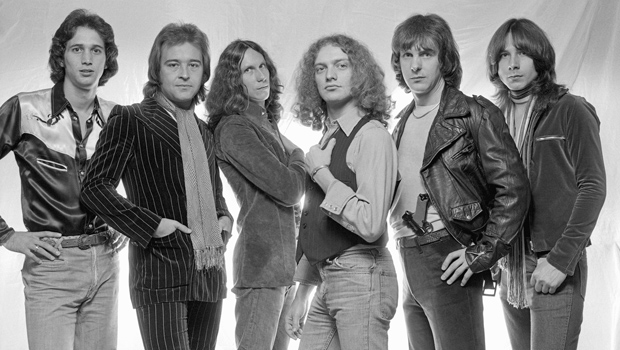 Foreigner is probably the one on this list that surprises me the most that isn't in the Hall of Fame. First their band has a couple already established musicians. Mick Jones came from Spooky Tooth and Ian McDonald came from King Crimson. They have released a number of huge hits including, "I Want to Know What Love Is" which topped the UK chart and "Waiting for a Girl Like You" made it to #2 on the US chart for a record-setting 10 weeks. Their big songs don't stop there though. We all know "Hot Blooded". Most of you probably know "Double Vision", "Feels Like the First Time", "Cold as Ice", "Urgent", and many other huge songs I can list. They are one of the world's best-selling bands of all time with worldwide sales of more than 80 million records, 37.5 million being in just the US alone. How are they not in yet? I don't know, but hopefully that will change soon.
#4-Kansas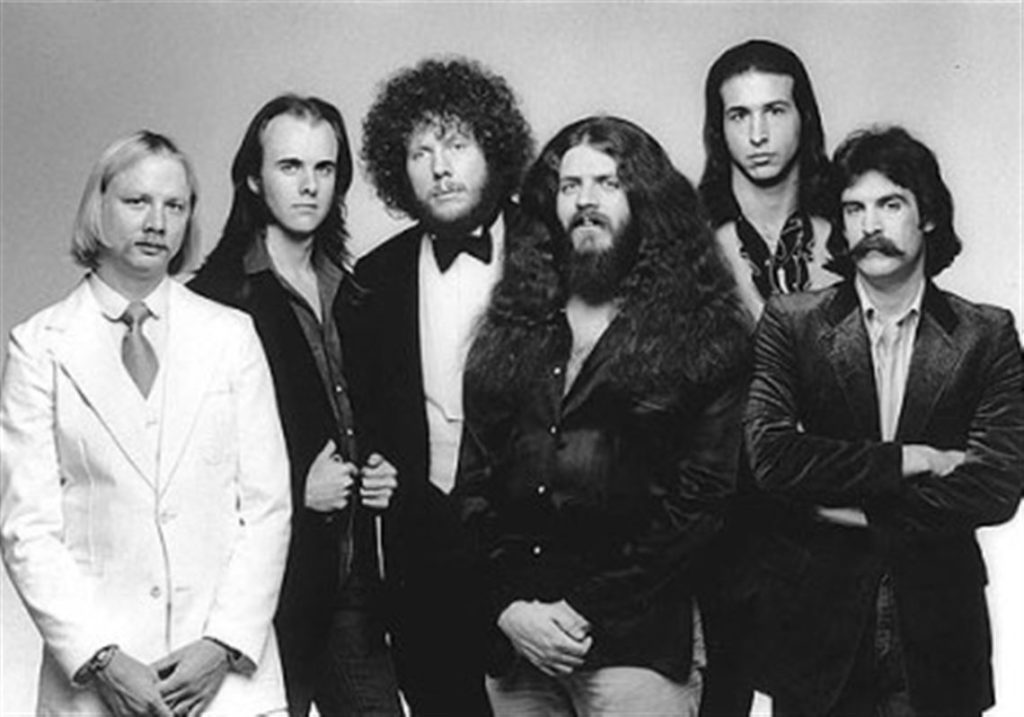 Kansas is an American rock band from…you guessed it, Kansas. They became popular in the 1970s initially on album-oriented rock charts later with hit singles such as "Carry on Wayward Son" and "Dust in the Wind". The band has released nine gold albums (again that's 500,000 copies) a platinum album (1,000,000 copies), Monolith in 1979, and a live platinum Two for the Show, and three multi-platinum albums (over 2,000,000 copies) with Leftoverture (1976) a 6x platinum, Point of Know Return (1977), a 4x platinum, and a 4x platinum compilation album, The Best of Kansas (1984).There's no denying these guys have some real talent and have even stolen the show away from Aerosmith to the point where Steven Tyler tried to sabotage their performance.
#3-Emerson, Lake & Palmer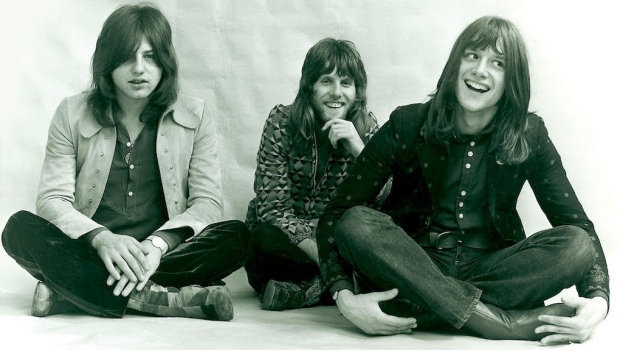 ELP were an English progressive rock supergroup formed in London in 1970 consisting of Keith Emerson of The Nice, Greg Lake of King Crimson, and Carl Palmer of The Crazy World of Arthur Brown and Atomic Rooster (he will later become a member of Asia). The amount of music coming just from these three guys is incredible. Keith Emerson has often been considered a rival to the great Rick Wakeman, and probably the only one who can compete with him. ELP has released nine RIAA-certified gold records in the US and estimated 48 million records sold worldwide. They were one of the most popular and commercially successful progressive rock bands of the 1970s.
#2-Jethro Tull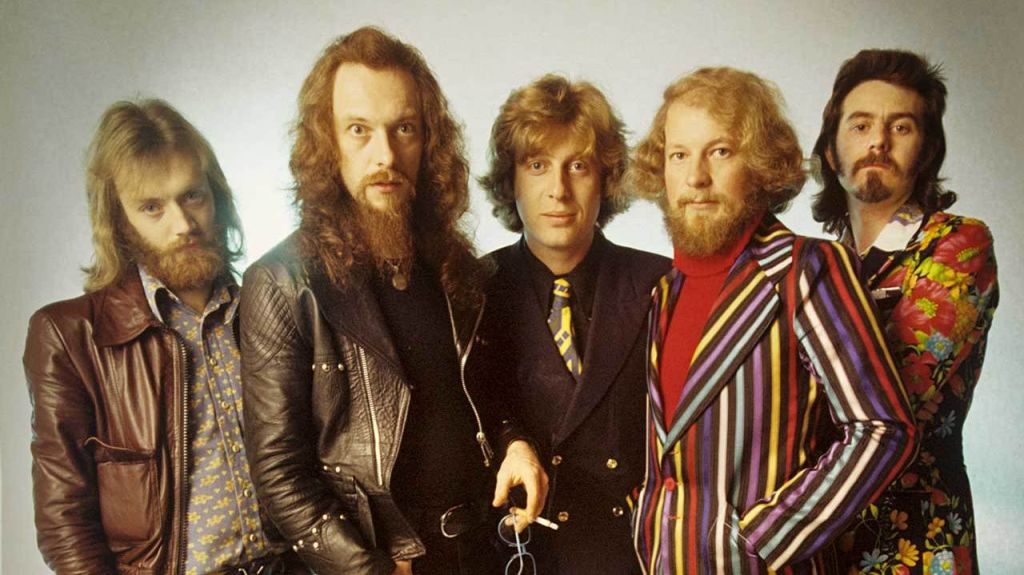 Jethro Tull was an English agricultural pioneer from Berkshire who helped bring about the British Agricultural Revolution…wait, wrong Jethro Tull. I meant to talk about the progressive rock and from Blackpool, Lancashire formed in 1967. I've heard the reason they haven't gotten in is because there were too many personnel changes and it's impossible to credit the most influential members to induct into the Hall of Fame. While it's true they've had a lot of personnel changes, I've seen some that have gotten in to the Rock Hall already that have had far more personnel changes. We have Ian Anderson our lead vocalist and flautist who has been on every album (and the face of the band) and Martin Barre that has been on every album except This Was in 1968, but had been on every other album since. Dave Pegg, was with the group for almost 16 years, so there are a lot of longtime band members. Their music shifted from electric folk blues to a more progressive rock sound in the early '70s and have sold an estimated 60 million albums worldwide, with 11 gold and five platinum albums. Their 1987 album Crest of a Knave won a Grammy Award. Rolling Stone described the band as "one of the most commercially successful and eccentric progressive rock bands."
#1-Free/Bad Company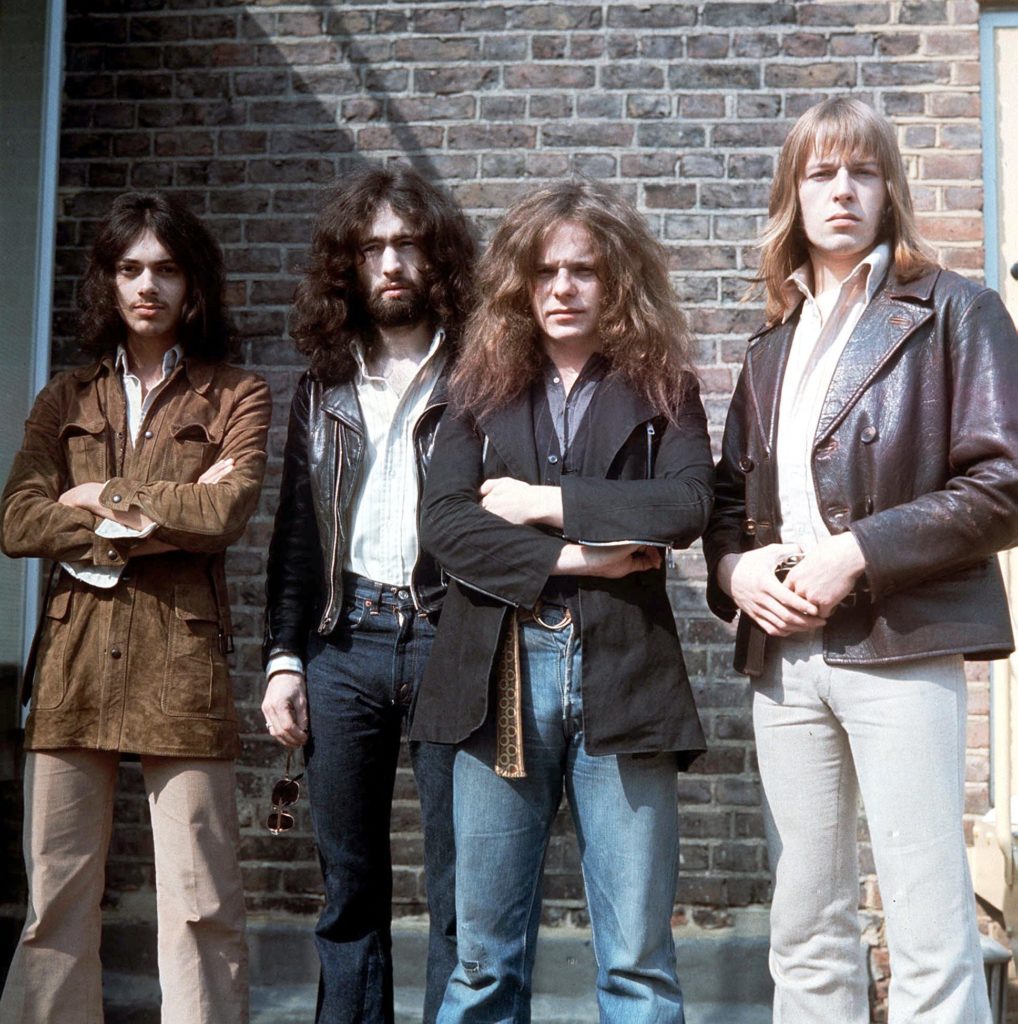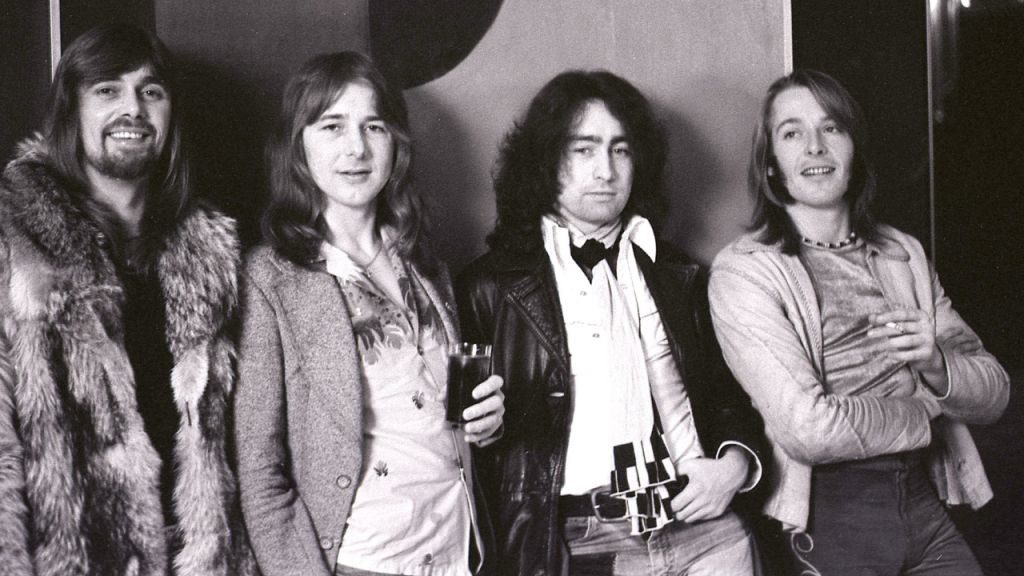 I put both of these together as one because half of Bad Company came from Free.
Free was short lived from 1968-1973, but in the early '70s Free became one of the biggest-selling British blues rock groups. By the time they disbanded they had sold more than 20 million albums worldwide. Their big hit "All Right Now" is still a classic rock staple and has been entered in ASCAP's "One Million" airplay singles club.
After Free disbanded, singer Paul Rodgers and drummer Simon Kirke join Mott the Hoople guitarist Mick Ralphs and King Crimson basis, Boz Burrell to form the supergroup, Bad Company. They enjoyed great success in the 1970s especially with their first 3 albums, Bad Company in 1974, Straight Shooter in 1975, and Run with the Pack in 1976. Those three albums reached the top five in the album charts in both the US and the UK. They have sold 15.5 million RIAA-certified albums in the US. All 4 are extremely talented musicians in their own right but Paul Rodgers in particular is often cited as a significant influence on a number of notable rock singers, and is considered to be one of the greatest singers of all time.
There are so many more I want to mention that are deserving to be inducted into the Hall of Fame. I do have a few honorable mentions I would like to comment on, it was originally five like usual but I threw in a sixth honorable mention this week. I wrote down not in any particular order, a few more artists who I would like to see get inducted into the Rock and Roll Hall of Fame.
Honorable Mentions
Toto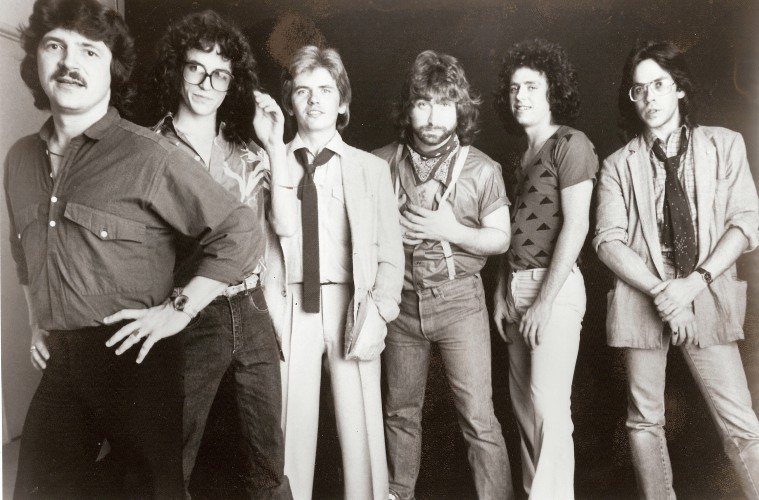 Toto is mostly made up of extremely talented session musicians. They are known for a musical style that combines elements of pop, rock, soul, funk, progressive rock, hard rock, R&B, blues, and jazz. They enjoyed a lot of commercial success in the late 1970s and 1980s, beginning with their enormous 1978 debut album. Their fame continued to skyrocket with the release of their album Toto IV in 1982, the album with "Africa", helping Toto become one of the best-selling music groups of their era.
Steppenwolf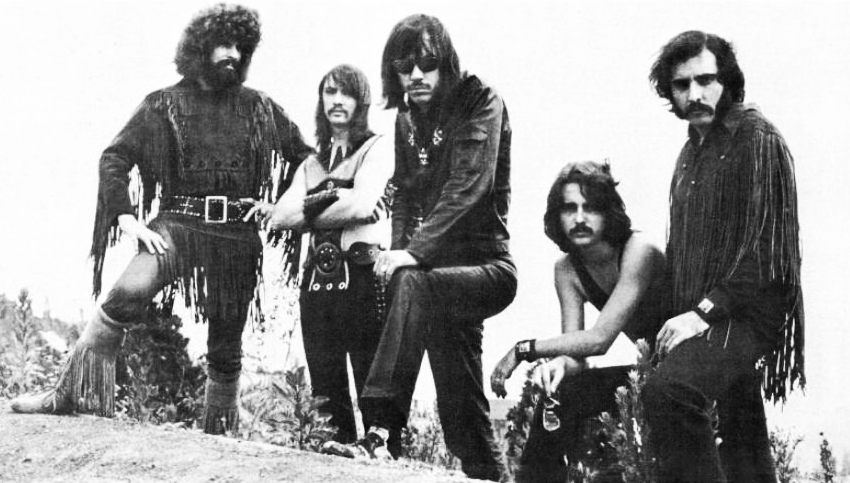 Steppenwolf was a Canadian-American rock band formed in late 1967, and were huge from 1968-1972. They have sold over 25 million records worldwide, released eight gold albums and 12 Billboard Hot 100 singles. Six of those were top 40 hits. Three of those hits were top 10 successes. We all know "Born to Be Wild" and "Magic Carpet Ride". "Rock Me" was the third top 10 for those who were curious.
Grand Funk Railroad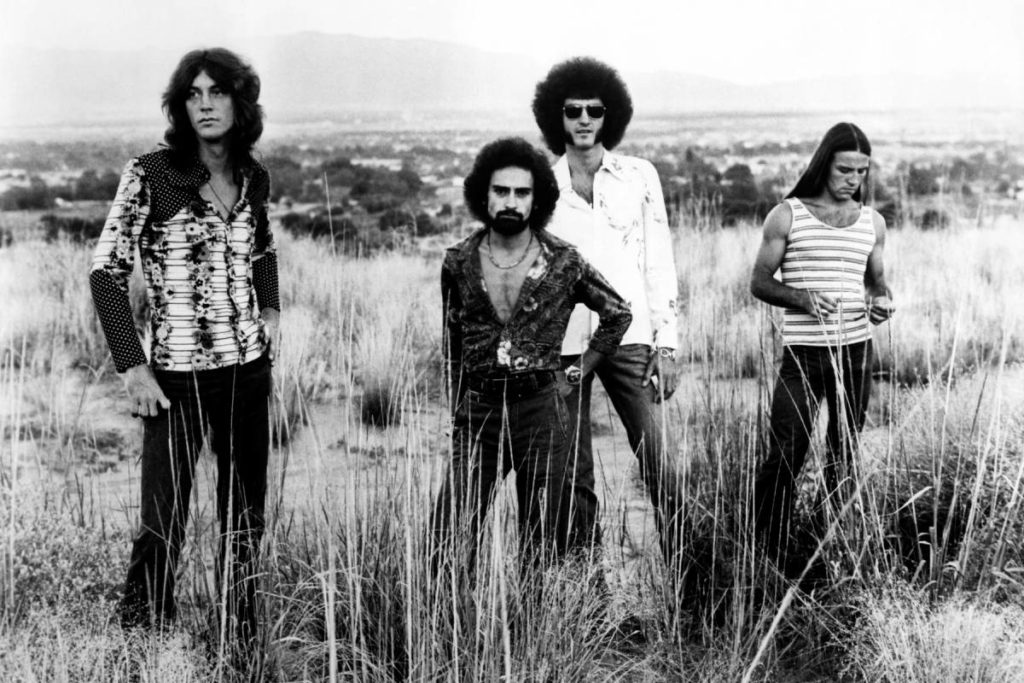 Grand Funk Railroad, sometimes called Grand Funk or GFR, was American hard rock group very popular during the 1970s, touring extensively and played to packed arenas worldwide. They were known for their crowd-pleasing arena rock style, and were well-regarded by audiences despite a relative lack of critical fame.
Robin Trower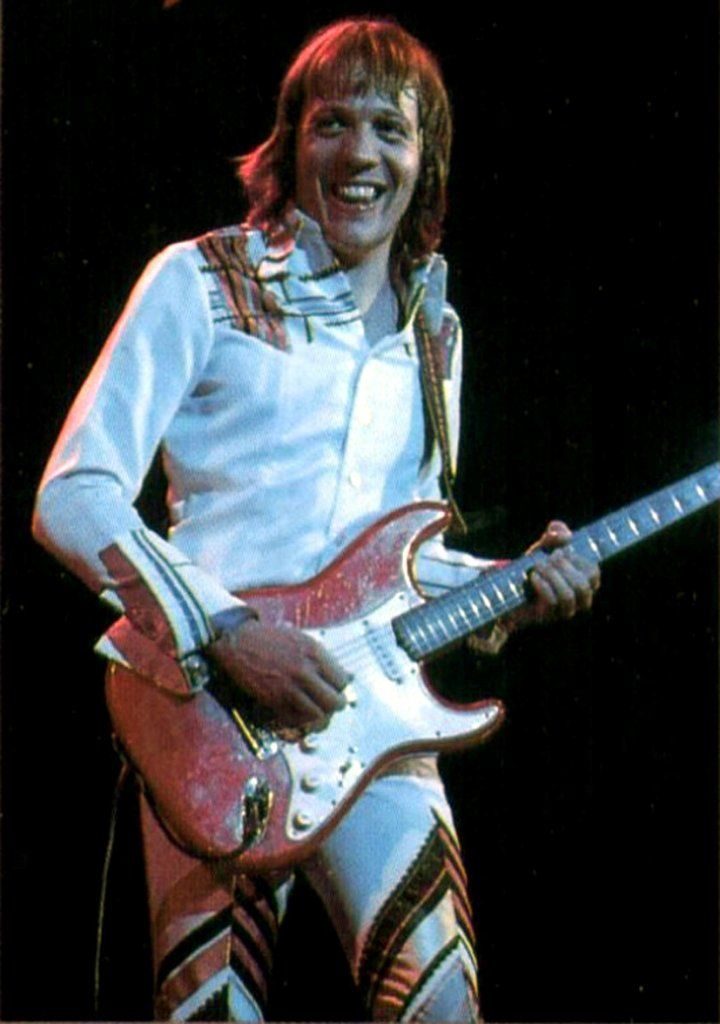 Robin Trower is probably the least likely to get inducted into the Hall of Fame, but that doesn't mean I can't want it to happen. He originally started off with Procol Harum from 1967-1971, but became the bandleader of his own solo band. His first seven albums featured the late, great James Dewar on vocals. During that era is when we got to hear some of his best known songs and albums. I recommend giving his 1974 album Bridge of Sighs a listen, it's just a great album all the way through.
Uriah Heep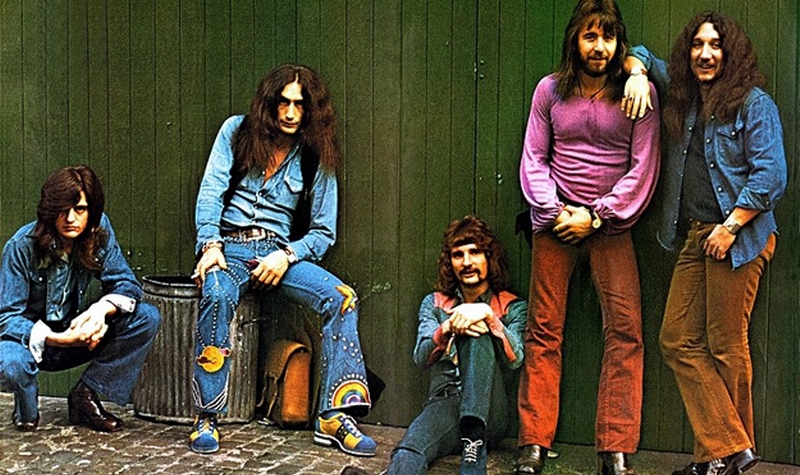 Uriah Heep has released 25 albums in their 51 years of being a band. Twelve of their albums have made it to the UK Albums Chart. Return to Fantasy reach #7 in 1975. The Billboard 200 featured Demons and Wizards #23 in 1972. In the late 1970s, they saw massive success in Germany, where the song "Lady in Black" was a big hit. They have sold over 45 million albums worldwide, with over 4 million sales in the US. Other notable songs include "Easy Livin'", "The Wizard", and "Sweet Lorraine".
J.J. Cale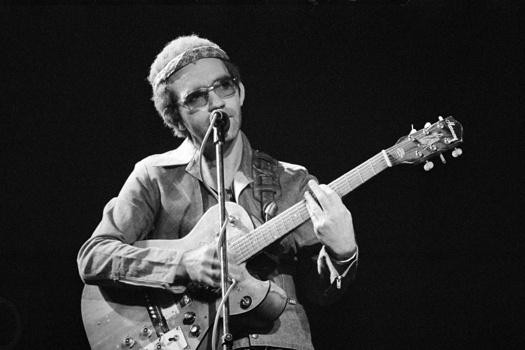 John Weldon Cale was an American guitarist, singer, and songwriter.  While he may not have been as big as some of the others on this list,  he has been described as, "one of the most important artists in the history of rock." as said by Eric Clapton, a three time Rock Hall inductee.  Cale not only influenced Clapton, Cale also influenced Mark Knopfler of Dire Straits and Neil Young (a two time Rock Hall inductee).  He is considered to be one of the originators of the Tulsa Sound, a loose genre drawing on blues, rockabilly, country, and jazz.  He is not only a legendary guitarist and artist, as I mentioned earlier he was also a very renowned songwriter.  Some of Clapton's biggest songs like "After Midnight" and "Cocaine" were written by Cale.  "Call Me the Breeze" which had been covered by so many artists from Lynyrd Skynyrd to John Mayer was also written by Cale.  His songwriting alone should've made him worthy long ago to be inducted into the Rock and Roll Hall of Fame.
Do you agree with my picks? Would you rearrange them? What artists who haven't been inducted yet do you think should be in there?  Go ahead and comment down below.  Also feel free to take a look at some of the other lists on Top "Ten" Tuesday.  As the name suggests, I hope to create a new list every Tuesday so be sure to also come back next Tuesday too.